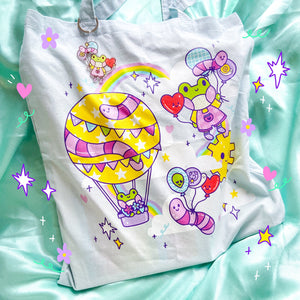 Tote bag comes in baby blue! 
Kornit DTG printing, Eco and Vegan friendly inks.
Not just a bag for life but a bag to be proud of! 
PREORDER INFO:
Preorders will be open for 7 days, then all stock will be purchased and shipped to you as soon as I receive it. This means any preorders have a turnaround of 2-3 weeks!